March 15, 2017 - By: Danbury-Seniors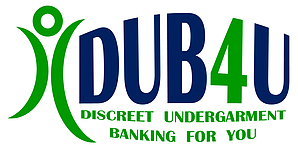 In a decade, it is very possible that the sale of adult diapers will outgrow the sale of baby diapers. According to a recent Bloomberg Business article, the adult diaper business is about to take off as baby boomers age and people live well into their 80's and 90's. One in every three people, with 80% of them being women, have bladder control issues. But these products can be expensive to buy and embarrassing to purchase. Enter "DUB4U, a not-for-profit that provides "discreet undergarment banking for you." According to their website:
DUB4U is about those who can't afford disposable undergarments and discreetly finding away to get people what they need without feeling uncomfortable. As you go through and share your experience and need for our services, we want you to know we support those with incontinence with respect and privacy. All information is confidential and never shared. So please know we always have your best interest at heart.
For more information on DUB4U's services and to go to their website, click here >