February 7, 2017 - By: Danbury-Seniors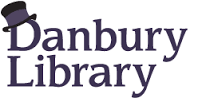 The News Times is helping to get the word out about "Tech" classes at the Danbury Library with the information printed below appearing in today's edition of the paper.  These new "drop-in" session provide an opportunity to get help with iPhones, iPad and other digital devices.
From The News Times:
The Danbury Library is offering a new "drop-in" service from February through May to provide tech help for those in need. The free, drop-in sessions will be held from 2 to 4 p.m. in the library's Technology Center on Mondays, Tuesdays and Fridays.
On Mondays, "Digital Device Q & A" will answer patrons' questions about digital devices. Those needing assistance are asked to bring their devices, fully charged, along with their sign-in information and passwords.
On Tuesdays, "Tech Basics" will provide help with navigating the Internet, email and social networks such as Face-book. Assistance with accessing and downloading eBooks, along with questions about mobile phones or tablets will also be answered.
On Fridays, library staff will help patrons set up and learn about email accounts.
For more information, contact the library's Technology Center at 203-796-1607 or click here for the Technology Center department of the library.
The library is located at 170 Main St.