September 26, 2017 - By: Danbury-Seniors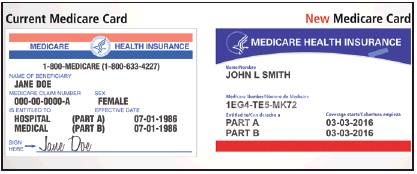 Consumer affairs advocates hope that eliminating social security numbers on the next round of Medicare cards will protect about 57 million seniors enrolled in the plan from identity theft.
Existing Medicare cards contain recipients' social security number a central element of identity theft. However, as of March, 2018, the Centers for Medicare & Medicaid Services will begin issuing new Medicare cards for new and existing recipients. The social security number will be replaced with a Medicare Beneficiary Identifier, consisting of 11 uppercase letters and numerals.
You can read the full News Times article by Amanda Cuda by clicking here >